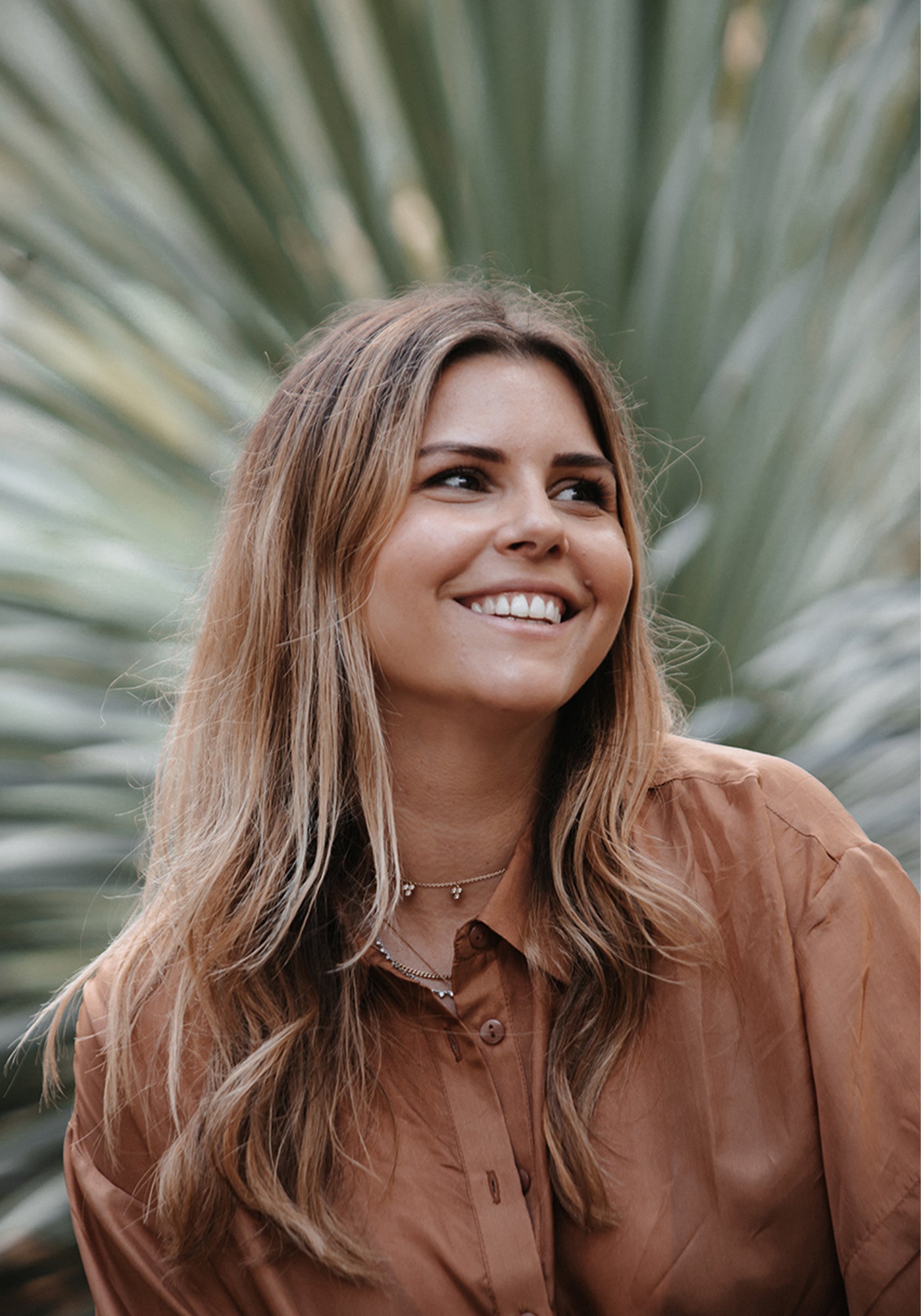 The Designer
Avinas was founded in 2012 by Fabienne Ymar Fryba, a Swiss jewelry designer, who trained in New York. Avinas reflects both Fabienne's personality and her heritage.
Her jewelry is inspired by bohemian and vintage elements but takes a modern and elegant twist. Each piece is designed to stand the test of time.
Fabienne envisages that her pieces can be easily combined with other Avinas jewelry as well as special family heirlooms. Avinas jewelry can transform your look from day to night and work to play, bringing that special touch to your outfit.
Fabienne has also drawn on inspiration from different elements of her cultural heritage. Avinas means Aries in Lithuanian, a tribute to her grandfather and a nod to her astrological sign. Each piece reflects Fabienne's bohemian touch.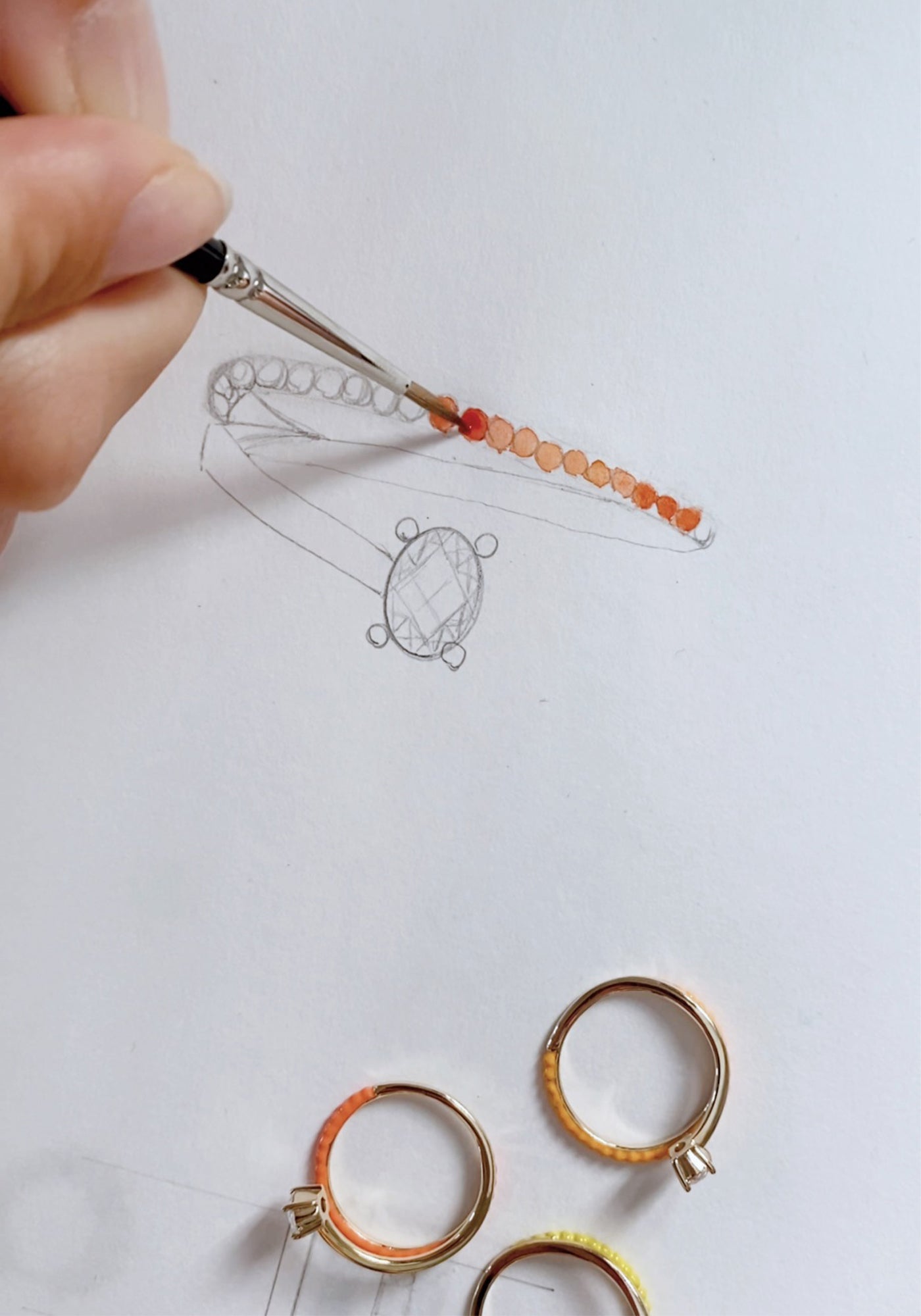 The Craftsmanship
Avinas jewelry creates original pieces, carefully designed by Fabienne, our Creative Director.
Each piece of jewelry started its journey as a sketch, before being a tried and tested prototype, worn by Fabienne. Once she is satisfied with the result, this sample will be used to make a mold and a few weeks later it will be included in the collection.
All Avinas jewelry is marked with the designer's master hallmark F∞F which is registered with the Central Bureau of Precious Metals Control in Bern, Switzerland. This seal is also a guarantee of quality for our customers.
Avinas jewelry is designed in Switzerland and manufactured by different workshops chosen for their reliability and the quality of their production.
The high quality of Avinas Jewelry is reflected in the choice of materials used to create each piece : Avinas jewelry has a 925 silver base and is then plated with either 18-carat gold or rhodium. The stones used are of the highest possible quality, we work closely with our service providers who are passionate about sustainable production; reusing precious metals to minimize waste and ensuring that materials are responsibly sourced.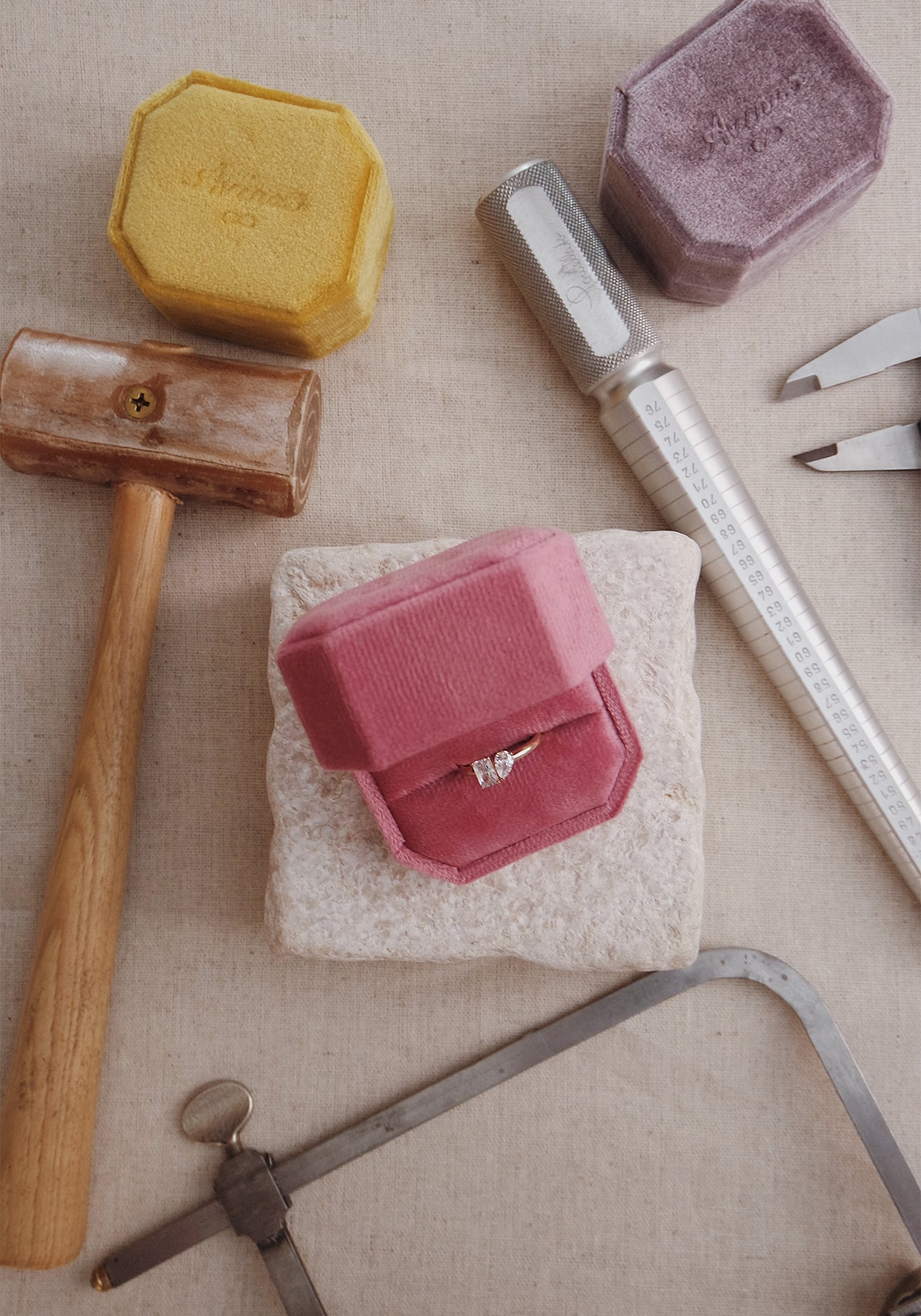 Bespoke Jewelry
Fabienne designs and creates several collections per year, inspired by her travels and aspirations. Her passion for jewelry also means that she can create bespoke pieces, tailored especially to you.
Do not hesitate to contact us to arrange an appointment with our designer to adapt an existing piece of jewelry or to create one that will be truly unique to you.