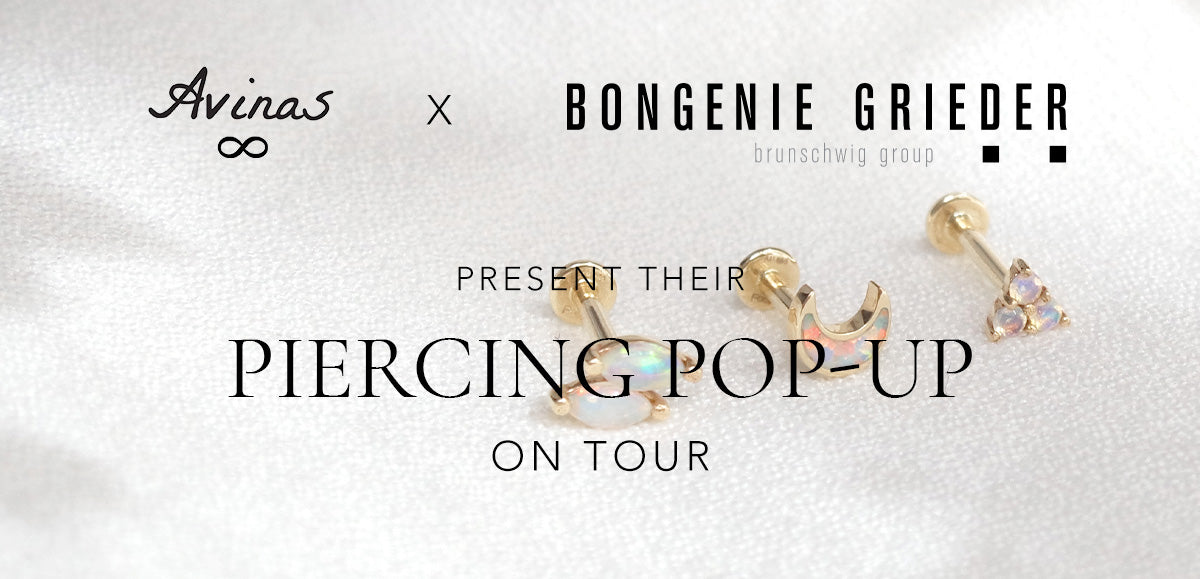 Avinas is on Tour with Bongénie-Grieder!
See you on the dates below to discover our collection of gold jewelry dedicated to ear piercing.Helix, tragus, lobe? Stud or Hoop? There is bound to be a piercing for your ear!3 cities and 3 days each time to come and enjoy the advice and professional piercing service offered by the brand. A beautiful gold jewel can be placed immediately thanks to our new piercing collection specially developed for this event.
April 28-29-30: Avinas invites you to Zürich – In Gassen 20 (G Point)
May 12-13-14: Avinas invites you to Lausanne – Place St François 10
June 23-24-25: Avinas invites you to Geneva – Rue du Marché 34
PSSST: get your ear pierced for free when purchasing a gold Avinas piercing Enjoy!
Piercings are done by appointment, book yours directly here:
I reserve my Piercing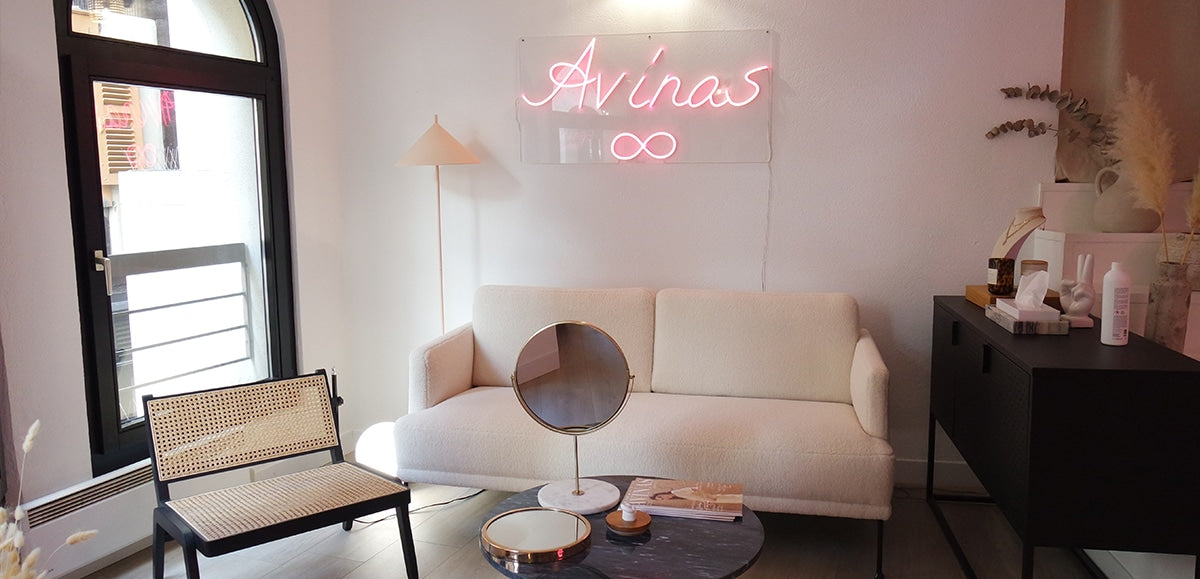 Piercing Event in Bongénie Grieder
DISCOVER OUR STUNNING GOLD EAR JEWELRY GET YOUR EAR PIERCED FOR FREE! On the occasion of the 130th anniversary of Bongénie-Grieder, Avinas presents on the 2,3 and 4th of December their new collecti...
Read more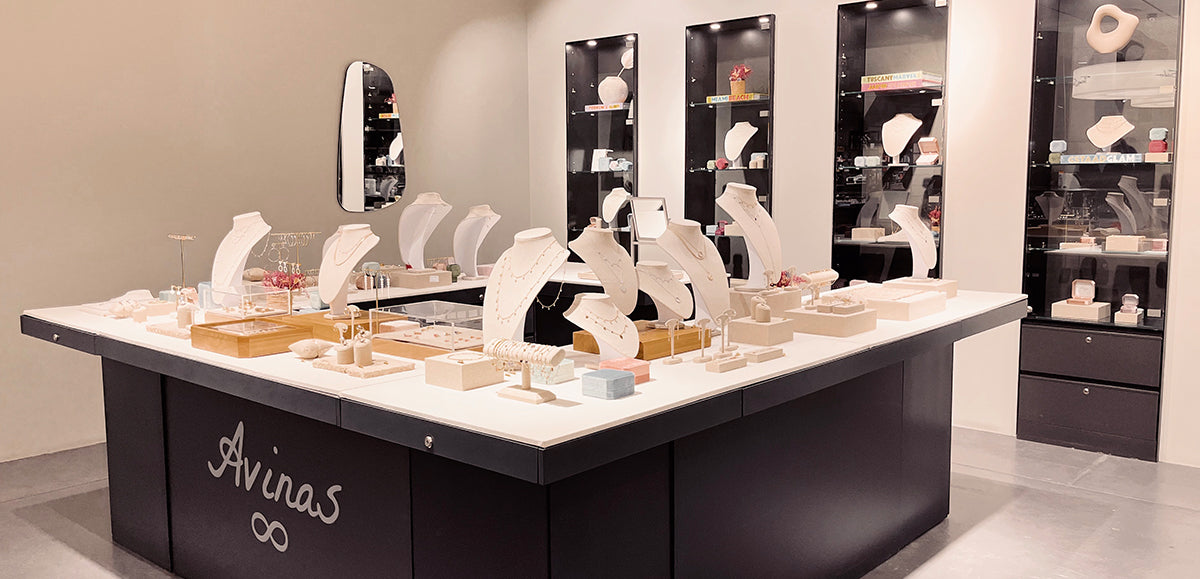 MEET US AT GLOBUS LAUSANNE From September 1, 2022, Avinas will present its various Gold and Silver collections in a dedicated corner. You will be able to discover our great classics but also our ne...
Read more